Happy Easter From Us to You!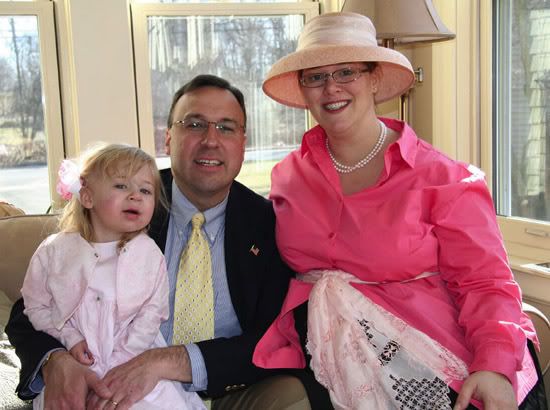 It was a good Easter, albeit one with an early start. John got home from DC at about 3 am and we were both up by 6:15 am. I had rehearsal at just after 7 for the 8 am Mass and John loyally decided to haul himself and Katiekins out of bed for the occasion.
The music was modern - Charles Callahan
Alleluia
and Nancy Hill Cobb
Gloria
- but went well. (Good Friday's music was spectacular though - Faure and Mozart - sigh!) And I cannot believe how packed the 8 am Mass was. Go figure.
At any rate, I hope you all had a nice Easter!