Welcome, Stella!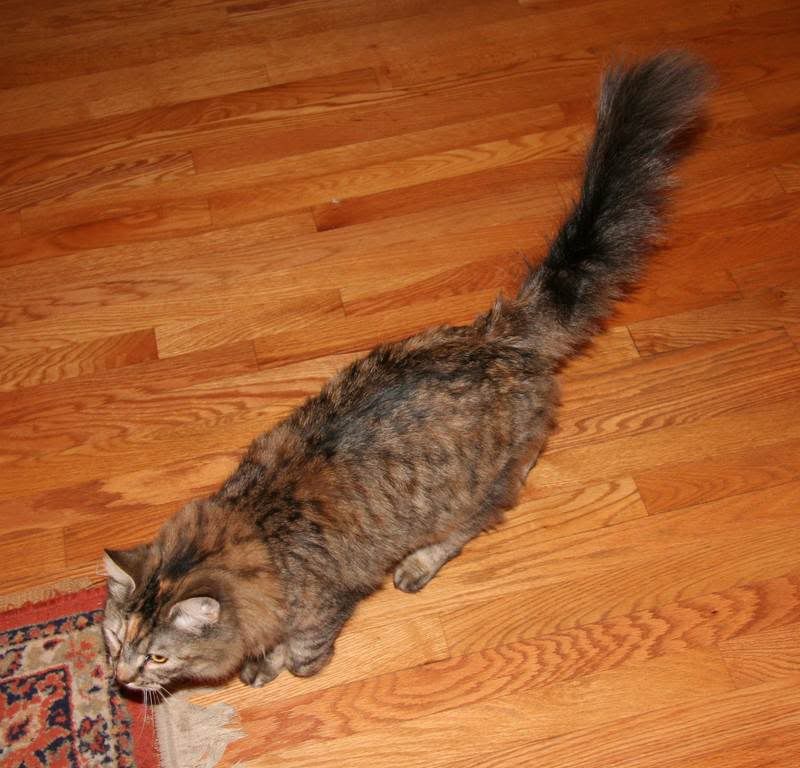 Some Stella facts:
Her full name (now) is Estelanim, which comes from the Lord of the Rings. It's Sindarin and means hope for myself (estel = hope, an = for, im = (essentially) myself (although it's more complicated that that somewhat)).
She's about 2 years old.
She was an abandoned/feral/stray mama cat and was fostered in a volunteer's home for 6 months before being released for adoption.
She's been blind in one eye (since birth, they believe); it doesn't seem to bother her in the slightest.
She's a little love bug but has a healthy fear of Katie, though she unbent far enough to let Katie pet her a couple of times today. It helps that Katie's shrieking enthusiasm has calmed down and she's not chasing Stella as much. Fortunately, Katie is very good about not grabbing animals and will, indeed, pet gently when reminded.
We still miss Norm frightfully, of course, but Stella is going to fit in really well, I believe.
Labels: cat