What I've Been Up To And Then Some
Be warned... my
next
post is likely to be both long and rambling on various subjects: the holidays, our trip to Boston, the upcoming year, New Year's resolutions, beginning with trying to conceive again, etc. Well, maybe I'll do a mini-challenge and do take one on each day next week...
In the meantime... as you'll read, we survived the holidays and then some. Yes, SmileyMamaT, I did get my bahooty motated, mostly at least.
And, over the last couple of months, I've picked up yet another new hobby... making jewelery. Taking a leaf from LauraJ's book, I wanted to share!!
First up, the very first stuff I ever made - for my college friend D'Arcy-Jean. (For those who sew, look up her book
Fabric Leftovers
!!) She looked at one of my favorite necklaces and said, "You know, you could make this." And that, as they say, was that.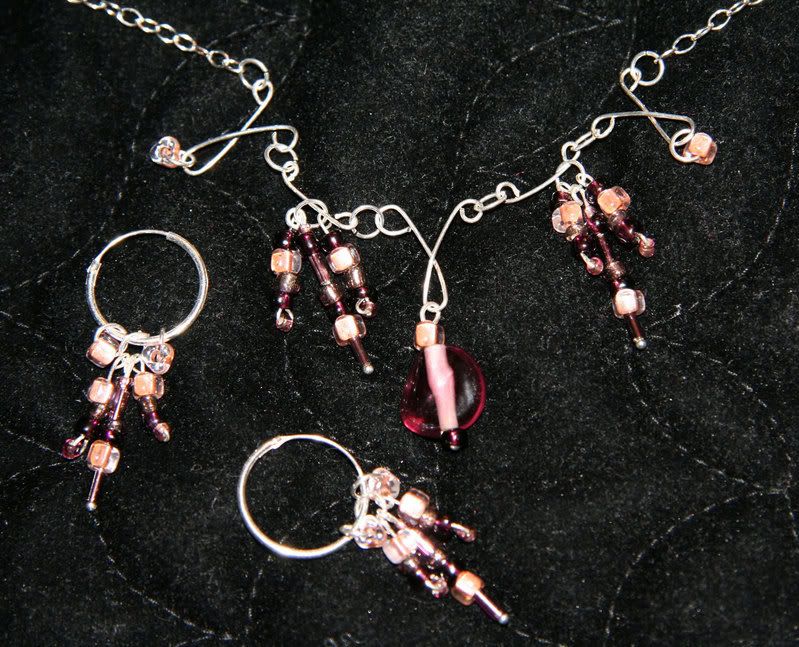 (sterling silver with varied glass beads)
This one is for my sister (who, hopefully, doesn't have my blog URL or she now knows what she's getting for her birthday!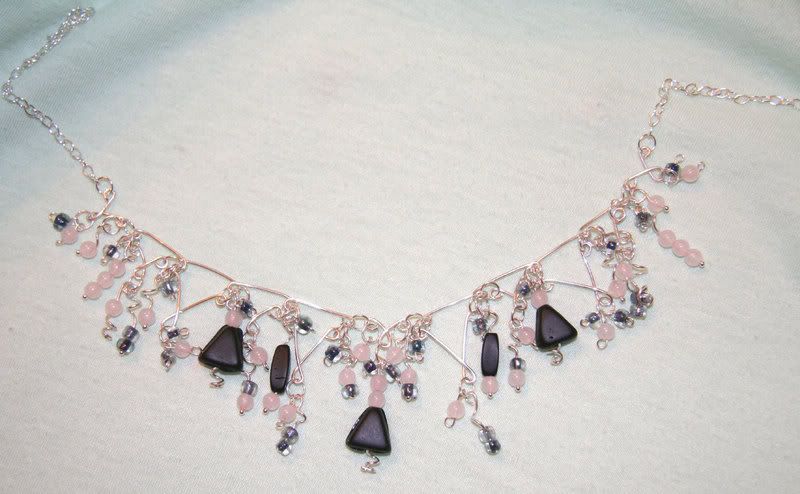 (sterling silver with rose quartz and two types of glass beads)
And this one is my "baby" necklace. It commemorates both Katie and the Baby That Wasn't. Yet another step in healing.
(sterling with rose quartz, carnelian, and unakite - the first strengthening love bonds, the second two strengthening fertility and the reproductive system - for maximum effect, I should've made this with gold (good for healing) but couldn't find the alpha beads in gold nor, I suspect, could I have afforded them had I found them).
Speaking of healing... I am slowly moving forward with the poetry book. I am in the process of trying to take and choose photographs to accompany the poems. If you are willing to act as a photo-editor for this in a bit (will probably involve looking at a lot of photos online and comparing them with the poems in a PDF or word processing document), drop me a line, would you? (Jade, I'm tagging you on this one in particular - I know you're busy but you're *good*!)
That's all for tonight, folks! Same bat channel tomorrow! (er, or Saturday or, maybe, Sunday or Monday...)
Labels: jewelery, miscarriage, poetry