Your Personal Penguin
This is a story of a penguin who desperately wants to attend to a hippo instead of wander around the ice with other penguins. I can't claim credit for this -
Sandra Boynton
is a children's book genius. So, why am I sharing this then? You need to go listen to the recording that goes along with the book. Davy Jones (yes, of the Monkees) sings
Your Personal Penguin
.
In other news...
Thanks to an old navy wool curtain and a section of
superyard
, we finally have a family portrait.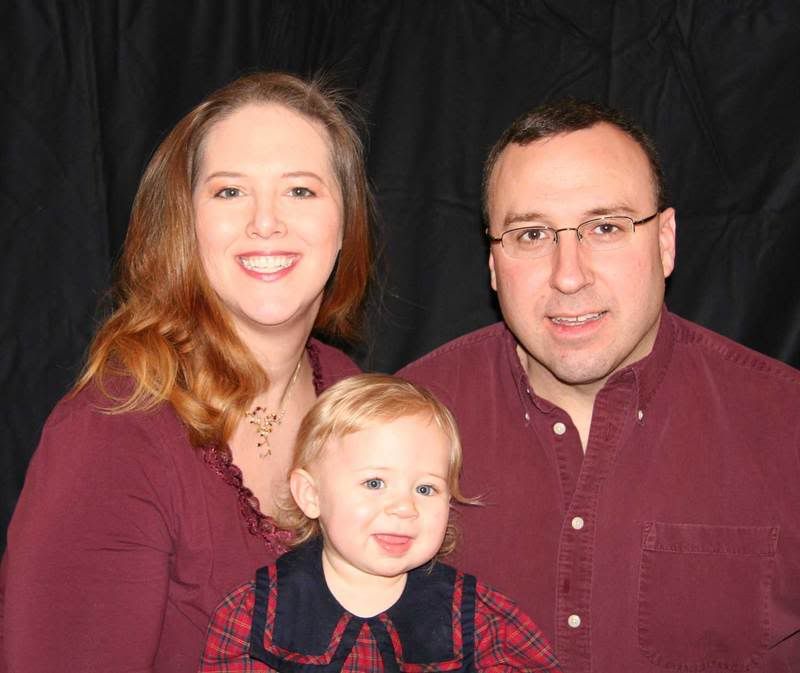 Big thanks to my mom and dad also who pushed the shutter for the family one which meant I didn't have to find the book that came with the camera to look up (again) how to use the timer.
And that, she said, is that for this evening.